The new Apple AirPods Pro arrived a couple of days ago, and my first impression was mind blowing! They sound so much better and the noise cancelation works flawless.
And best of all: They fit perfectly into my ears, without any further Ear-Tips.

I used the Apple AirPods 2 every day. It took me a while to get use to the AirPods! Mostly because I lost them, so I had to buy some small Anti Slip Tips.
The connection with your iOS Devices is a no brainer. It just works, just confirm that you want to connect, done! Nothing new.
The feature I like most: the transparency mode. While I commute, the transparency mode is a great enhancement!
You can switch the Mode by click on the AirPod, but I figured out, that a Shortcut makes it much easier for me. I played around with some of the Shortcuts, but I ended up with 3 easy ones:
Noise Cancelation Mode
Transparency Mode
Off
As soon as I entered the train, I put in the AirPod and enabled Noise Cancelation Mode! Without staring any music or play a podcast. You can still hear a bit of the surrounding noise, but nearly nothing. As soon as I started some music, even on a very low volume: Nothing!
Then an announcement was started, I switched to the transparency mode, and even with music playing at a very low level, it was understandable.
Yes, you can still pull one AirPod and the music stops, but this is not always what I want. Especially if you're in a phone call.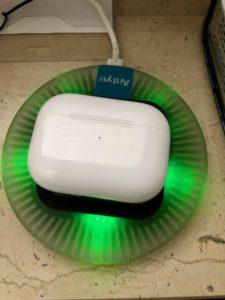 I use the AirPods to take or place phone calls, cell and with Microsoft Teams. It looks like they also changed a few things here because the other party told me, that the sound was much better. Even outside, where the AirPods 2 had much more issues with wind.
The battery life seems to be, more or less, unchanged: After my daily commute, the AirPods Pro still had about 60 percent of battery left. Nearly the same as with my AirPods 2 before.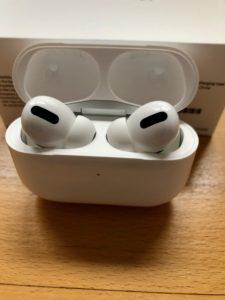 The only use case where the AirPods 2 where better: Use them as a headset when wearing a hat/cap! The Pods of the AirPods 2 are longer.
To sum up my fist impression: Awesome! A real upgrade!
Do you need to have them? Properly not, if you want a headset with Noise Cancelation and Transparency Mode: YES, they might be exactly what you should get!