Microsoft released a POC for an Office 365 network performance tool. The tool runs on an Azure Website and you can access everything in your browser.

Published today, a new Office 365 Network Performance POC tool is intended to help Office 365 enterprise customers with network connectivity related testing and connectivity guidance. Our goal is to provide a tool that runs sufficient networking tests that we can provide detailed guidance containing network configuration recommendations about devices between user machines and Microsoft's network. The scope for this includes connectivity for all applications and services in Office 365 and spanning the customers LAN and WAN, proxy servers, firewalls, other perimeter network devices, ISP connectivity, cloud security brokers, and network routing up to Microsoft's network.
In my case, the tool thinks that my location is Aalen, BW, DE. That is strange! My current service front door location is Amsterdam, NL, correct. When I disable IPv6 the latency is 37 ms.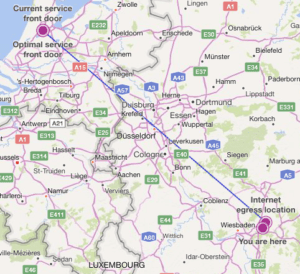 With IPv6 enabled, the next run on the same system shown my current service front door location as Vienna. AT and the latency is 76 ms.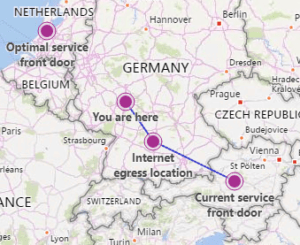 On my Mac the UI looks fine, on a dedicated (physical) Windows 10 Box, the UI looks a bit crappy: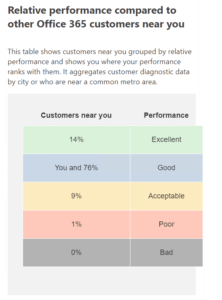 The same in Internet Explorer, didn't try Edge!
I like the idea, but I think it still needs a bit more work (see above) and it should also provide a bit more information.
And in my case, the network is optimised for Office 365, and none of the clients is using a proxy. And during the tests nothing else happened in the network.