Version 4.8.19.0 of the Microsoft Teams Rooms brings the following features:
Government Community Cloud High (GCCH) support for Teams Rooms
Join Zoom meetings with better video quality (720p support) and receive the video gallery of participants
Skype for Business sign-in failure banner removed for Teams default mode. This change supports organizations removing Skype for Business infrastructure
Teams meetings join link parsing now handles Microsoft Defender Advanced Thread Protection Safe Links to allow joining external Teams seamlessly
Fix for shared content scaling issue in Skype for Business meetings when the sharer's PC has a custom DPI set in Windows
Quality and reliability fixes
The better video quality for Zoom meetings is a neat addition.
But the better handling for Microsoft Defender Advanced Thread Protection Safe Links is an highly appriciated feature by many. In case you still have issues, you might want to take a look at my "Direct guest join Microsoft Teams Room devices does not work" article about this.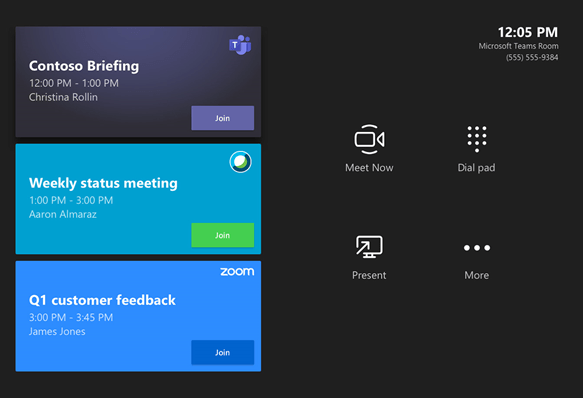 The release will be deployed via the Microsoft Store (it should come via the standard maintenance, that the MTR device runs each night) or via a manual update.